Daily Brief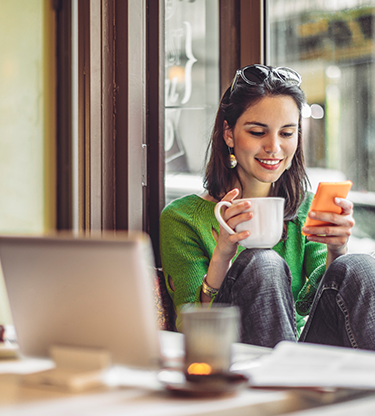 Dow & US Treasuries rebound
USD
The US equity markets staged quite a comeback yesterday, posting their biggest percentage gain since March of 2009. The Dow gained almost 1300 points, reversing the negative move seen all last week. Reuters is reporting that the G7 is expected to meet via telephone and issue a statement today or tomorrow regarding the Coronavirus outbreak. The call is expected to take place later this morning with Federal Reserve Chair Jerome Powell and Treasury Secretary Steven Mnuchin representing the U.S. Traders are also reacting to expectations that the Fed will lower rates by 50 bps at their meeting on March 17-18. The USD is a bit stronger this morning against the EUR and CAD, while GBP and JPY remain mostly unchanged. Dow Futures are higher this morning indicating a positive opening for US equity markets later today. Asian markets were mixed overnight, while all European indices are higher. US Treasury yields are higher this morning, as the market reacts to anticipated central bank action as well as the G7 conference call. The 10-year Treasury note was higher at 1.1533%, and the 30-year bond was trading at 1.7072%.
EUR
After testing overnight highs, the EUR/USD has eased ahead of the G7 conference call. European Central Bank President Lagarde said the bank is ready to take appropriate action against the virus. According to Lagarde, the ECB is monitoring developments and the implication on the economy and "will take appropriate and targeted measures, as necessary". EUR strength could be aided by Eurozone inflation figures which are projected to show an increase in CPI from 1.1% to 1.2%. EUR/USD may continue its corrective move, depending on the comments from the G7 telephone call.
GBP
GBP/USD is trading towards the top of its overnight trading range as the Bank of England commented they are ready to take appropriate steps to protect "stability". Continuing EU/UK negotiations still have traders concerned about a no-deal Brexit and that will weigh on the pound. UK Manufacturing PMI came in at 51.7 for February against the expected 51.9, but that release had no real impact on the currency. Chief UK negotiator David Frost and EU negotiator Michel Barnier will have their first formal meeting later today.
JPY
USD/JPY moved lower overnight as traders continue to move out of risk trades and into safe-haven JPY trades. According to Japanese PM Abe, the Japanese government is ready to "implement further stimulus measures to offset the impact of the Coronavirus outbreak". Abe stated that Japan is ready to take action without hesitation if this is necessary. The move yesterday by the DOW has given traders a slight pause in JPY purchases and the G7 conference call this morning could reverse sentiment.
CAD
Higher oil prices overnight failed to help the Canadian Dollar as USD/CAD is trading just below overnight highs. Brent crude rose $1.26 per barrel to $53.16 per barrel while West Texas Intermediate rose $1.24 to $47.99 per barrel. The Bank of Canada meets tomorrow and the expectation is that the central bank will lower rates by 25 bps, in response to the ongoing concerns of the Coronavirus.
CNY
Coronavirus cases continue to grow around the world, while cases in China are slowing. Only 125 cases were reported in China, the lowest daily move since data started being published in January. Total cases in China rose to 8,015, while deaths rose by 31 to 2943. China's PMIs have fallen to record lows as the Coronavirus begins to affect the Chinese economy.
News Hub