Daily Market Pulse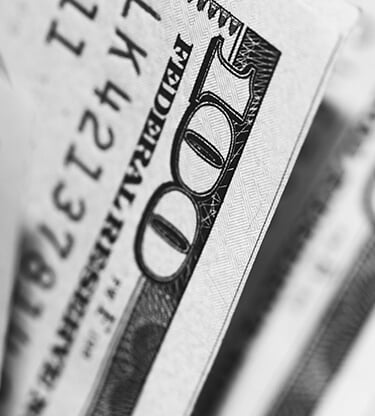 NFP released today
USD
US Non-Farm Payroll for March fell by 701,000 jobs, the first decline since September 2010. The unemployment rate rose to 4.4% as the market is beginning to feel the strain of employers laying off or furloughing employees due to the coronavirus. This number was way higher than expected by market analysts, who were looking for a decline of 100,000 jobs and an unemployment rate of 3.8%. This March report falls to see the full damage that the virus has inflicted on the economy because these figures comprised use a reference period of the week ending March 12, which is when the US had just begun to shut down. With over 10 million applicants filing over the last two weeks, the April number will certainly rise into the millions, possibly as high as 13-15 million jobs. DOW furies which were down around 275 before the NFP release are now down around 80 points ahead of the equity market opening. The USD is moving higher following the report as traders still feel more comfortable in dollars than any other currency.
EUR
EUR/USD is trading in the middle of its overnight range after breaking through support levels earlier in trading. Coronavirus cases have exceeded one million worldwide and the number of deaths over 50,000 and more than half of those are in Europe. The debate over "coronabonds" continues, as Italy, France, and Spain lead the charge for these bonds, while Germany is leading the group opposing this idea. Euro leaders are hoping for a compromise, but that doesn't look to happen soon and the EUR will pay the price moving lower into next week. Euro PMI came out at 26.4, with Germany reporting 31.7, France 27.4, Italy 174 and Spain 23.0, all below market expectations.
GBP
GBP/USD is also trading lower this morning as the pound also broke through support levels and is now trading just above overnight lows. UK Services PMI fell to 34.5, worse than expected as the overall market mood is being affected by the virus. PM Johnson's government is now facing criticism over their handling of the pandemic, and Health Minister Hancock admitted testing has been slow, but promised to speed things up moving forward. There is a possibility that a new field hospital will be considered to cope with the growing number of cases. Expect the GBP to trade lower to end the week.
JPY
USD/JPY is testing overnight highs as traders exit JPY safe-haven trades for USD safe-haven trades. Japan's PMI services number fell to 33.8 in March, down from 46.8 in February. This release came close to the record low reported in February 2009 at 33.7. These PMI numbers are the result of the pace of the coronavirus as demand is now being affected. Employment declined as well and GDP is expected to contract by an annual rate of 8%. Japan is expected to decide on a coronavirus stimulus package early in the coming week. Finance Minister Aso said the government will consider issuing deficit-covering bonds to fund the stimulus package, and the government is also considering using "crisis credit lines", to support airlines that have been hit by the pandemic.
CAD
USD/CAD is trading higher this morning as well, despite the move yesterday in oil prices. The Canadian Dollar is feeling the brunt of USD demand, testing resistance levels and now trading just below overnight highs. On the technical trading side, the USD/CAD is expected to break resistance levels and move higher during the day. Oil prices were higher after President Trump said that Russian and Saudi Arabian output could be cut by as much as 15 million barrels per day. Brent crude rose to $32.04 per barrel, up 7%, but still more than half the price of $66 which was where it was trading at the end of 2019. West Texas crude was higher at $25.60 as well. Despite the positive moves in oil, the loonie remains pressured and should move lower.
CNY
The Asian Development Bank cut China's growth forecast to 2.3% for 2020 due to the coronavirus pandemic. While strong rebounds are expected in 2021, with growth forecast at 7.1%, the bank noted that a new round of domestic infection would "increasingly dampen investor sentiment, consumer spending, and overall economic activity". There are also concerns a new trade conflict could arise with the US moving forward. China's Caixin PMI services moved higher to 43 in March, up from 26.5 last month. While economic recovery occurred in March it was limited and economists are still somewhat negative over recovery. These numbers were also stated as a reason for the ADP growth fore