Daily Brief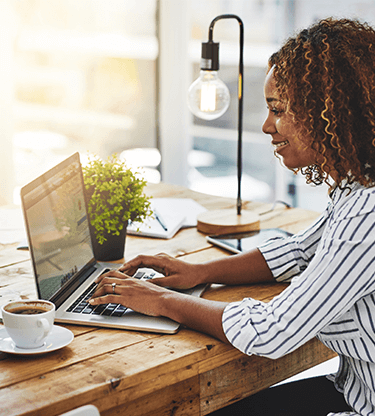 Is the Fed turning dovish?
USD
The dollar cruised through the early part of the day, even though there was nothing special about the US economic data. Revisions to third quarter gross domestic product left annualized growth unchanged at 3.5%. Core personal consumption expenditure grew by 1.5%, a little less than expected, and new home sales were down by a disappointing 8.9% in October. The main event was the appearance of Federal Reserve chairman Jay Powell at the Economic Club of New York. Investors seized upon his observation that interest rates are "just below" their neutral level. A month ago he had said they were "a long way from neutral". They took it as a sign that the Fed is looking ahead to the end of its rate-hiking cycle. The dollar beat an immediate retreat and was the day's weakest-performing currency.
EUR
The euro took its turn in the back seat. A string of data this morning were of no great significance to the currency. The French economy expanded by 0.8% in Q3. Spanish retail sales were up by an annual 1.8%. German unemployment ticked down to 5.0%. The European Commission's measures of consumer and business confidence all matched or beat the forecast. There was nothing there either to excite or terrify investors so EUR played a reactive role. It strengthened by 0.8% against the retreating USD.
CAD
CAD had even less to say for itself. It was drifting lower until the Fed chairman made his speech, whereupon it added half a cent. It did less well against USD than other major currencies, held back by ongoing trade concerns and by Canada's close economic relationship with the States. Even so, CAD was up by 0.3% on the day.
GBP
Just before Jay Powell got to his feet in New York the Bank of England Governor made his own appearance in London, presenting the bank's analysis of how Brexit might affect the UK economy. In the worst case scenario, if Britain were to leave the EU with no deal and no transition period the economy could be knocked back by 10.5% from its pre-referendum trend. GBP took it in its stride: Chancellor of the Exchequer Philip Hammond had already conceded that Brexit would leave Britain worse off, whatever its complexion. But GBP took a step down this morning when the prime minister told a House of Commons committee that a no-deal Brexit is still a possibility. Sterling is just 0.1% firmer on the day.
JPY
The retreating USD allowed the JPY to make forward progress for the first time in a week. It strengthened by 0.4%. The Japanese economic data released overnight were interesting if not influential. Inward and outward investment both slowed in November and retail sales increased by 1.2% the previous month for an annual increase of 3.5%.
News Hub