Daily Brief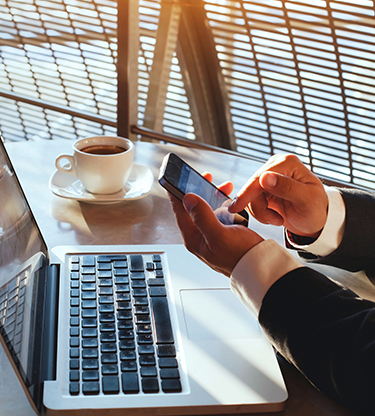 US recession fears
USD
Yield inversion has overtaken trade wars as far as traders are concerned. While the equity markets have been on a roller coaster over the last few days based on trade concerns, Treasury yield inversion continues between the 10-year and 2-year Treasury yields. The spread between the two fell to a negative 5 basis points, a level not seen since 2007. Traders are concerned this inversion will lead to a US recession. It has in the past.
EUR
EUR is trading lower this morning, as traders continue to watch what is happening in Italy. According to President Mattarella's timeline, the two sides have until today to form a coalition or there will be elections called. According to reports, the Democratic Party (PD) will be meeting with Five Star law makers later today. Eurozone economics continue to be a concern for traders, who fear a possible recession in the coming months.
GBP
GBP had been pushing higher overnight as there seemed to be some optimism of UK-EU Brexit compromise, but that ended early this morning when it was announced that PM Boris Johnson would delay parliamentary proceedings until around October 14. This would limit any attempt by opposition parties to block a no deal Brexit. GBP fell after this was announced. The UK Cabinet will hold a conference call later this morning. Concerns over a no-deal Brexit have been weighing on the GBP.
JPY
Safe haven buying of the JPY continues as traders look to ease risk positions. As long as the market is convinced the trade war is far from ending, the JPY will improve. Trader concern over US Treasury inversion is helping fuel the move into JPY as recession fears grow stronger. JPY will continue to move based on global concerns.
CAD
The Canadian Dollar continues to weaken as oil prices appear capped for the moment, while the Loonie is feeling the same effects as other currencies as the US-China trade war continues. Analysts are expecting the Bank of Canada to join other central banks and move towards a dovish stance. To this point, the BOC has not signaled a readiness to ease but this is expected to end soon. Looking at weaker global growth and trade concerns, analysts are looking at buying safe haven currencies, and selling those currencies directly affected by trade concerns.
CNY
The Chinese Yuan continues to weaken amid the trade conflicts between the US and China. The Yuan has been weakening on a daily basis as the trade war continues. As the currency moved above the psychological 7.0000 level, President Trump had called China "currency manipulators", but has since backed off on any currency related rhetoric. The latest move in the Yuan has brought the currency to its lowest levels since 2008. Analysts are unsure just how far the PBOC will allow the Yuan to fall.
News Hub