Daily Brief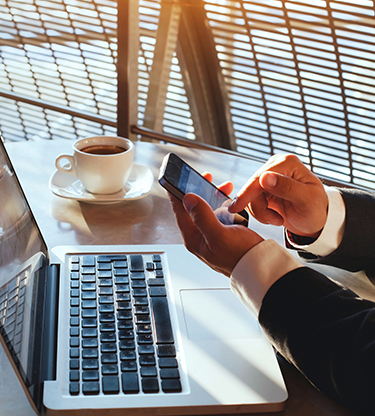 Dow continues to tumble
4 minute read
USD
The USD has moved lower against the EUR while trading sideways against the JPY and higher versus the GBP. After initially rallying yesterday the Dow once again fell over 120 points. Earlier in the trading session, the Dow had risen over 450 points before reversing. The Dow has now fallen over 2,000 points this week. Today doesn't look to be any better for the US equity markets as the first report of a US Coronavirus of unknown origin has been confirmed by the CDC occurring in Northern California. The CDC says they do not know how the person contracted the virus. The US equity markets are expected to open 400 points lower this morning. US Treasury yields are a bit higher this morning after hitting record lows yesterday. The 10-year note was trading at 1.3170%, while the 30-year bond was at 1.8082%. Traders remain concerned about a possible Coronavirus rate cut coming sooner rather than later. US GDP for Q4 2019 will be released this morning and is expected to be unchanged from the previous quarter at 2.1%.
EUR
EUR/USD is trading higher overnight as virus fears weigh on US yields. Reports that Germany's Finance Minister is considering easing fiscal spending restrictions to help stimulate local government spending to get the economy moving in a positive direction has helped the single currency. Industrial Confidence moved to -6.1 from -7.0, beating the consensus which was -7.3. Having broken through resistance levels, the move higher in EUR/USD is expected to continue in the near term. Traders have taken back short positions and are now entering EUR long positions.
GBP
GBP/USD is much lower this morning as concerns over a no-deal Brexit has traders aggressively selling the pound. GBP has broken through a couple of technical support levels prompting selling as traders reversed long positions. Official EU-UK negotiations begin on Monday and it appears that both sides are in for a long, arduous negotiation. Similar to the EUR, traders are reversing positions in the GBP, but the market has not yet fallen into an oversold situation.
JPY
USD/JPY had a relatively quiet overnight trading range. Comments from Bank of Japan (BOJ) board member Kataoka that the BOJ is ready to ease rates if needed hasn't had much effect on the currency markets. JPY is still benefitting from traders taking risk-off and moving into safe-haven currencies. Looking at technical levels, the USD/JPY could trade lower and the direction today will be determined by movements in the Dow as well as US economic releases. Coronavirus concerns now in the US have traders looking at JPY as an alternative.
CAD
Commodity currencies continue to remain under pressure as oil prices fall for the fifth straight day. Brent crude was down 0.60 cents at $52.83 per barrel. Brent crude had fallen earlier to its lowest level since Jan. 2, 2019. West Texas crude fell 0.55 cents to $48.18. USD/CAD has traded close to overnight highs as traders react to the fall in oil prices.
CNY
The Coronavirus continues to dominate the news as cases in South Korea and Italy continue to rise. China reported 433 new cases, bringing the countries total to 78,497. The death toll in China now stands at 2,641. South Korea now has a total of 1,595 cases, while Italy has reported a total of 447 cases with 12 deaths to this point. The US has only 15 cases reported and yesterday President Trump held a press conference as he attempted to ease concerns in the US regarding the viral outbreak.
News Hub