Daily Brief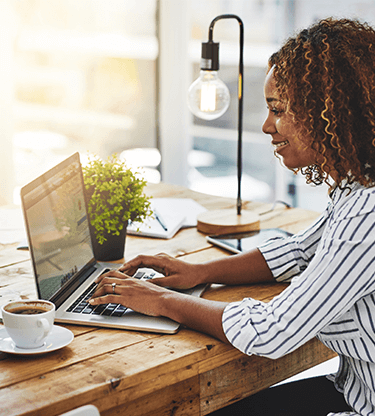 Tough day
Tough day for the US dollar
Tuesday was a difficult day for the US dollar. The pound was riding high on positive Brexit sentiment and meanwhile the testimony of Jerome Powell before the Senate Banking Committee led to a softer greenback. Powell restated that central bank remained dependent on data to decide whether the rates will move forward, which muted hopes about any rate hike in the short term.
There are also signs that the US-China trade war tensions are starting to subside. President Trump stated that the negotiating teams were "getting very, very close" to an agreement. As the chance of a deal between the two nations becomes more likely, investors moved away from the safe haven US-Dollar.
Today might be another tough day for the greenback, but there may be an opportunity to regain some of yesterday's losses. US durable goods orders are released today. These are among the most volatile and unpredictable economic statistics on the planet. That perhaps helps explain why investors pay so much attention to them. Analysts are forecasting a monthly increase of 0.2%, but they are hard to predict and the market may react to any deviation.
In addition, the president's former lawyer Michael Cohen is set to testify in Congress today and the testimony is set to be very damning to Mr Trump. So far the US dollar has not been too influenced by the Trump enquiry, but as it gathers momentum there may be greater volatility if it looks like there is a possibility of changes in the coming months.
Sterling is magnificent
The pound moved higher ahead of Theresa May's address to parliament yesterday and it gained further ground - eventually - afterwards. Along the way it touched a 21-month high against the euro and made gains against the US dollar. Investors believe that parliament is on its way to winning the war against a no-deal Brexit.
There were no significant UK economic data on Tuesday and it would hardly have mattered if unemployment had doubled or retail sales halved. The prime minister's presentation was all, and it ticked most of the boxes for investors. Parliament will have another chance to reject her withdrawal plan on 12 March. Having done so, it will vote the following day on whether to agree a no-deal Brexit. With that out of the way the vote on 14 March will be whether to postpone the departure day by three months. The proceedings in parliament led to sterling becoming 2019's top-performing major currency. From its levels on New Year's Eve it has strengthened by an average of 3.6%.
Sterling's closest competitors yesterday were the Australian dollar and Norwegian krone. They were 0.4% behind - three quarters of an Aussie cent. The pound's biggest gains were against the US dollar and Swiss franc, both of which lost a cent and a quarter. The euro was four fifths of a cent to sterling's rear.
Looking ahead, it is hard to see what good news might crop up in the next fortnight positive enough to send the pound another step higher. If anything, investors might be tempted to take profits on long positions, sit back, and wait for something to go wrong.
The macroeconomic stuff
There were no heavyweight economic data on Tuesday and there are few on today' agenda. The heads of the Bank of England and the Federal Reserve answered questions from the House of Commons and the Senate without giving anything away.
Today's highlights are Canadian inflation and US durable goods orders. Given the Bank of Canada governor's recent observation that the future path of interest rates is "highly uncertain", the inflation numbers could exert more than their usual influence. The Loonie's performance yesterday - on average it was unchanged - suggests that investors have no expectations one way or the other. A headline rate of 1.5% is forecast.
News Hub