Daily Brief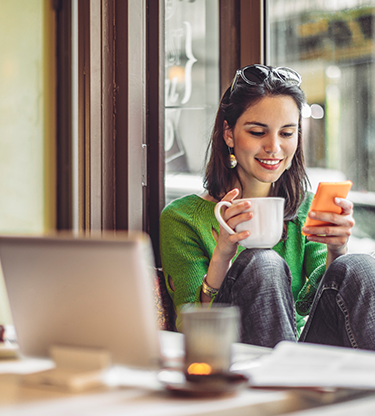 US Treasury yields at historic lows
4 minute read
USD
After two days of losing nearly 1,900 points, Dow Futures are once again pointing to a lower opening later this morning at around 140 points. Continued concern over the Coronavirus and how it will affect the global economy has raised trader's concerns. Industries such as electronics and automotive are already showing signs of moving lower, indicating a global slowdown. Adding to the selling pressure, the yields on US Treasury bonds have moved lower. The 10-year note fell to a record low of 1.31% yesterday. US Treasury yields are currently trading at 1.37% for the 10-year and 1.85% for the 30-year bond. These lower US yields are putting pressure on the USD. In a speech yesterday, Fed Vice Chair Clarida has stated monetary policy is in a good place. He also said the Coronavirus will have a noticeable impact on China's economy, but it is still too soon to speculate the size of these spillover effects.
EUR
EUR/USD has moved off overnight highs as the virus begins to spread across Europe. Demand for safe-haven US Treasuries has pushed yields lower, pressuring the USD and benefiting the EUR. European yields are lower as well, with German 10-year bunds train at -0.50%, their lowest level since October. Another factor weighing on the USD and benefitting the EUR, is expected cuts in interest rates. The European Central Bank is expected to cut rates by 25 bps by year-end, while there is speculation that the Fed will cut rates twice in the coming year. Since the Fed Funds rate is at 1.50-1.75% and the ECB rate is at -0.50%, there is greater potential for US monetary easing. This move higher should not continue much longer. The economic direction of the two surely favors the US as that economy has grown by 2.1% in Q4 2019, while the EU economy continues to move towards contraction.
GBP
GBP/USD has fallen off its overnight highs as Coronavirus concerns have moved the pound lower. While the virus has not officially spread to England, the spread of the virus through Europe has traders concerned. USD weakness at the moment is helping to support the pound, but the pressure is expected to return as Brexit negotiations are certain to remain contentious at best. The EU has posted their mandate for post-Brexit talks and they are not favoring the UK. Negotiations begin on Monday.
JPY
JPY remains a safe-haven destination for traders and USD/JPY traded in a tight range overnight. Japanese Prime Minister Abe issued come comments on Reuters overnight saying that the domestic economy "remains in moderate recovery". He also mentioned that Japan is closely monitoring the possible effects of the virus on Japan's economy and that Japan is proceeding with preparations for the Summer Olympics, which are scheduled to take place from July 24-August 9, 2020. Concerns have been raised about canceling, as there is fear that people will be apprehensive about traveling to Japan.
CAD
Oil prices have recovered a bit on "short-covering", as Brent crude rose $0.42 to $55.37 and West Texas Intermediate crude rose $0.43 to $50.33. This move higher has helped the commodity-based currencies, like the CAD, but concern over the Coronavirus has put pressure on the Canadian Dollar. With no major economic data due out in Canada today, expect oil price dynamics to be the main mover of USD/CAD.
CNY
The Coronavirus continues to spread as new cases have occurred in Austria, Switzerland, and Spain, and the virus in Italy has seen the death toll rise to 11 with more than 320 new cases. South Korea cases have risen to 1,146, with 11 deaths. Globally, the total cases have risen to 80,200 with the death toll now at 2,704. According to Chinese officials, there seems to be a slowing increase in new cases and deaths. Some provinces have actually downgraded their emergency response level, as cases rise around the world.
News Hub