Daily Brief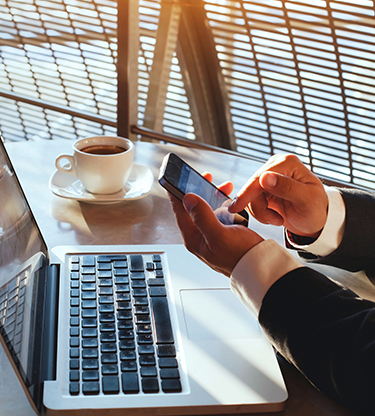 Impeachment process begins
USD
The U.S. House of Representatives will begin the impeachment process, but the ultimate decision to impeach the President lies with the Senate and the Senate majority is held by the Republican Party. In the history of the United States, only two Presidents, Andrew Johnson and Bill Clinton have been impeached. However, both were acquitted by the Senate so neither were forced to leave office. In his UN General Assembly speech, President Trump was critical of China for not delivering on promises made to the WTO.
EUR
The Euro attempted to reverse the previous session's slide, which was due to poor Euro-zone PMI numbers. The single currency found some support following the positive results from the German IFO, showing that Business Climate saw a slight improvement to 94.6 for September, compared with 94.3 previous. Meanwhile, Current Assessment also rose to 98.5 from 97.4 and largely offset a slight disappointment from Business Expectations index, which eased to 90.8 during the reported month. After an initial rally, the EUR once again moved lower.
GBP
After initially strengthening across the board following the decision by the high court that British PM Boris Johnson's decision to suspend Parliament for five weeks was unlawful and was without reasonable justification, GBP is once again under pressure. Given two extra weeks of time to block a "no-deal" Brexit on Oct. 31, Parliament still has to deal with the ongoing disagreement between the UK and the EU over a possible solution to the Irish backstop issue.
JPY
Traders are once again looking at JPY as a safe haven currency amid continued concerns regarding the trade war and possible impeachment of the US President. The Bank of Japan's July policy meeting minutes were released yesterday and the BOJ stated that "the economy was likely to continue on an expanding trend" throughout the projection period through fiscal 2021. While commenting that there has been some slowdown in overseas economies, the Japanese economy is expected to stay on a "moderate increasing trend".
CAD
Falling crude oil prices have made it difficult for commodity-sensitive currencies such as the Canadian Dollar to move higher. As traders remove risk-off trades, a barrel of West Texas Intermediate Crude traded lower, losing more than 2% on the day.
CNY
As a goodwill gesture ahead of the next month's high-level trade talks, China has decided to offer exemptions from additional tariffs to support purchases of more US farm products, including soybeans and pork, according to the official Xinhua News Agency. The move comes after the decision by the United States last week to exclude hundreds of Chinese products from a 25% duty US President Donald Trump had imposed on $250 billion worth of Chinese goods.
News Hub