Daily Market Pulse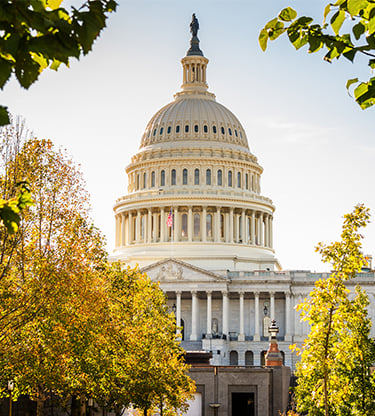 The White House has agreed on $2 trillion economic stimulus package
5 minute read
USD
The Senate and the White House finally agreed on a deal early this morning regarding the $2 trillion Coronavirus stimulus bill. According to Senator Mitch McConnell, the Senate will vote and pass the legislation later today. The bill will allow for financial assistance to American citizens through direct checks to households, enhanced unemployment insurance, hundreds of billions of loans to small businesses and more resources for hospitals and medical equipment. The anticipated passage of the bill has seen traders return to risk and the USD is lower against the EUR, GBP, and CAD and higher against the JPY. After rising over 2100 points yesterday, DOW Futures are higher again this morning, and the US equity market is expected to rise more than 700 points when markets open later today. The DOW Futures were trading in negative territory earlier during Asian trade as investors wondered when the deal would be reached. It will be interesting to see if the market can sustain these gains and if sentiment has really changed as the US and the world continue their fight against the virus. US Treasury yields moved higher overnight with the 10-year note trading at 0.8337% and the 30-year bond trading at 1.3824%. The DOW/USD relationship has been established and if the US equity markets continue to move higher today, expect the greenback to remain under pressure.
EUR
EUR/USD trading higher this morning after the overnight US agreement. German IFO numbers came out lower than expected, as IFO Business Climate fell to 86.1 from 87.7 and IFO Expectations fell to 79.7 from 82. Traders seem to have ignored these numbers and the EUR is trading close to overnight highs. This move higher is also being attributed to "short-covering" of trades as "risk-on" seems to have returned, at least for now. Across Europe, the number of Coronavirus cases is gradually declining, as Italy is watched to see when they will see conditions improved. It seems as though traders are looking at government action as opposed to economic figures. A break of technical resistance levels would be expected later today, and the EUR should remain better bid today.
GBP
GBP/USD continues to reverse its downward trend as the market is testing overnight highs as the North American trading session begins. UK CPI came in at 1.7% slightly higher than last month's 1.6% and this has helped the GBP as well. Trader sentiment over risk-on traders has also helped the pound. If there is any follow-through on the US equity market, we could see continued upward movement in GBP. Oversold technical signs have reversed, and we could see a break of resistance later this morning. The Bank of England meets tomorrow and traders will be interested to see if there are any further stimulus moves announced.
JPY
USD/JPY is higher this morning as traders move out of safe-haven trades and back into risk-on traders. USD/JPY trading near overnight highs. Adding to JPY weakness, manufacturing PMI came in at 44.8, worse than the expected 47.6. Asian stock markets followed the US equity markets overnight and all finished higher as the Nikkei rose 8%, leading the way. According to comments from the BOJ's March 16 meeting, "global financial markets remain unstable, causing Japan's economic activity to weaken". They also warned that the impact of this pandemic could be more significant than just temporary. On a technical level, USD/JPY is trading just below a strong resistance level and as USD/JPY "short-covering" continues, that level becomes a target.
CAD
USD/CAD is trading lower this morning as oil prices continue to rise. US crude rose as high as $25.24 a barrel before settling back to $24.86 per barrel, which was still an improvement of $0.85. Brent crude also was higher, gaining $0.65 to trade at $27.80. As the Canadian Dollar and oil prices move, some are concerned that these moves in USD/CAD are merely temporary. The economic outlook for Canada was not very promising before the virus as GDP growth had begun to slow and Q1 2020 activity will be severely impacted by supply chain disruptions in China and the rest of Asia. USD/CAD currently trading in the middle of its overnight range. These levels are starting to look like good buy opportunities for USD/CAD.
CNY
According to the American Chamber of Commerce in China, a virus impact survey taken between March 14th and 18th showed out of 199 US businesses in China, 57% expect 2020 revenues to decrease if businesses cannot return to "normal" by April 30th. 60% surveyed expect revenue to drop between 10% and 50%, again if businesses cannot return to normal by April 30th. Virus cases in China seem to be easing as most reported now are from those citizens returning from overseas.