Daily Brief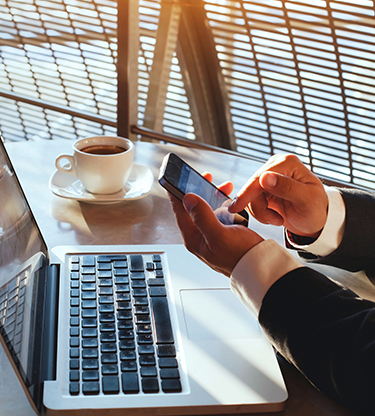 Manufacturing on the cusp
USD
It was vaguely helpful that new home sales rebounded 7.0% in June after falling by a downwardly-revised 8.2% the previous month. The main ecostats though were Markit's provisional purchasing managers' index readings. The services PMI at 52.2 was perfectly decent, above forecast and three quarters of a point higher on the month. The manufacturing PMI at 50.0 was not. It was right on the cusp of growth and contraction and the lowest reading in almost ten years.
The USD survived largely because the numbers from Europe had been weak too. After a weak initial reaction, the USD recovered its poise and it spent the day drifting along in the middle of the pack.
EUR
Although the tilt of the EUR was downward - maybe because the German manufacturing PMI at 43.1 was considerable uglier than the US version - its net loss was minimal. It is down by a tiny 0.1% against the USD. There were no "official" Euroland data this morning, but IFO published its measures of business confidence. They did not look too clever either. Business climate was two points off at 95.7, current assessment fell a point and a half to 99.4 and expectations dropped nearly two points to 92.2. IFO noted that "the mood in German C-suites is growing uneasy" and "in manufacturing, the business climate indicator is in freefall".
The Governing Council of the European Central Bank will doubtless take that situation into consideration today when it makes its decision on monetary policy. Although it is possible that the ECB will relax policy today, the general assumption is that it will modify its guidance to indicate a move in September.
CAD
There were no unpleasant economic data from Canada, and nothing of any economic significance in the news. That being the case, the Loonie could sit back and take advantage of the EUR and USD's discomfort.
During the US session there was minimal correlation between oil prices and the CAD. Overnight they moved together more closely. Although WTI crude is 2.5% lower on the day, the CAD is 0.2% firmer against the USD.
GBP
Whatever the supposed shortcomings of Britain's new Prime Minister, indecision is not one of them. Within hours of taking office on Wednesday, he had fired most of Theresa May's ministers and replaced them with Brexiteers from the back benches. The finance minister was once an investment bank managing director. It seems that investors liked what they saw.
Having taken early advantage of the weak euro zone data, the GBP dropped back and settled into a comfort zone around $1.28. It is unchanged on the day against the USD.
JPY
After remaining within a quarter-yen range, the JPY is unchanged against the USD.
Data released overnight covered international investment flows and the Corporate Service Price Index. The numbers made no difference to the JPY.
News Hub