Daily Brief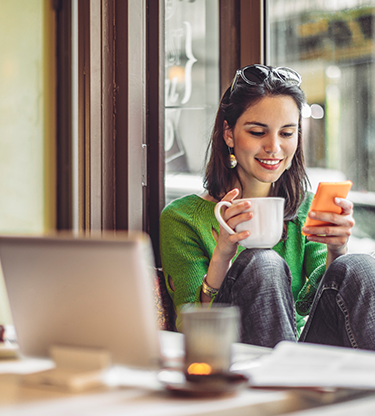 Trouble at the German mill
3 minute read
USD
The US economic data on Thursday were better than expected, all three of them. Initial and continuing jobless claims were fewer than forecast and the Philadelphia Fed's manufacturing index jumped nearly 18 points to 13.7.
And that was about it for the USD. Good as the data might have been they, were not enough to give it much of a lift.
EUR
For most of Thursday the euro kept itself to itself. Until Europe opened this morning it was almost unchanged against the USD. Then it fell out of bed, dropping three quarters of a cent. It is 0.9% lower on the day.
The damage was done by the provisional purchasing managers' index readings. The numbers from France were not great. All three of them - manufacturing, services and composite - were in the shrinkage zone at 49.8, 48.7 and 48.7 respectively. But it was the German reading 15 minutes later that pulled the rug from under the EUR. Services looked alright at 54.9: manufacturing looked dreadful, down another three points at 44.7, a six-year low. It reawakened fears of a recession in Germany.
CAD
The Loonie retreated during New York's morning and came to a halt after lunch. It was steady overnight and in Europe today, leaving it 0.3% lower against the USD.
The two Canadian ecostats gave no cause for concern. ADP's employment change barometer showed 36.2k more people working in February, a slightly better result than the previous month's 35.4k. Wholesale sales increased by 0.6% in January, also an improvement on the month. A 0.8% daily fall in oil prices added little to the mix.
GBP
Sterling had an untidy day, entirely driven by Brexit developments and the difficulties investors had in interpreting them. Prime minister Theresa May attended an EU summit meeting in Brussels, where she asked for a three-month extension to the Article 50 Brexit process, until the end of June. EU leaders responded with a choice of two offers: May 22 if she can get her withdrawal bill through parliament or April 12 if she cannot.
There is every sign that Ms May will try once more to win support for the deal that has been rejected twice by parliament. There is also every indication that the result will be no different this time around, if indeed the vote is allowed to proceed. And what happens then? Nobody knows but everyone is eager to speculate - anything from a no-deal departure to a no-departure deal. The GBP was unsettled, losing a net 0.6% to the USD.
JPY
There were some Japanese economic statistics for investors to ponder overnight, but they were not very exciting. Inflation was unchanged in February at 0.2%, a mile away from the Bank of Japan's perennially-missed 2% target. The Nikkei manufacturing PMI was also unchanged at a provisional 48.9.
Investors paid far more attention to the weak data from Germany this morning. As the EUR fell off its perch they ran for the cover of the safe-haven JPY (and the CHF) , sending it higher. It recouped Thursday morning's losses such that it is unchanged on the day.
News Hub