Daily Brief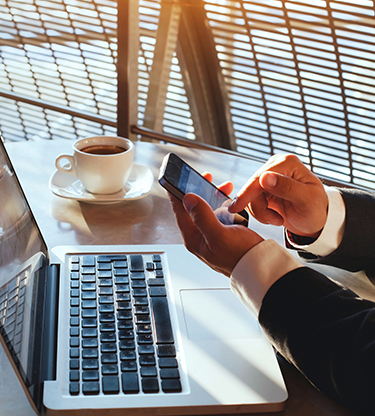 Spotlight on Jackson Hole
2 minute read
USD
Federal Open Market Committee minutes were released yesterday afternoon and there were no real surprises. Members viewed last month's rate cut as a "mid-cycle adjustment, in response to the current economic outlook. Any future adjustments, would "assess realized and expected economic conditions". The spotlight turns towards Jackson Hole and the speech that will be given by Fed Chairman Powell. Powell's speech hopefully will provide some direction from the Fed moving forward as we are less than a month away from the next Federal Open Market Committee meeting.
EUR
The currency continues to struggle despite good PMI news from the Eurozone. Geopolitical pressure from Italy continues to weigh on the EUR. According to Italian authorities, the Italian President would like a quick coalition deal to avoid "snap elections". The PMI numbers for August came in at 47.0 vs. an expected number of 46.2. This hasn't been enough to reverse negative EUR sentiment which continues into the G7 meeting this weekend in France.
GBP
Prime Minister Boris Johnson will visit the French President today after meeting with German Chancellor Merkel yesterday. Yesterday's meeting with Chancellor Merkel ended without much progress as she offered the UK PM 30 days to solve the Irish backstop problem. Macron stated yesterday that there will be no renegotiation on Britain's exit from the EU.
JPY
JPY trading sideways as brokers await Jackson Hole meeting as well as the G-7 talks this weekend. Most analysts expect the safe haven buying of JPY to continue if trades do not like what they hear from Fed Chairman Powell and from the G7.
CAD
Strong oil prices have benefited the CAD, as well as better than forecasted Canadian CPI data. Speculation now has traders thinking that the Bank of Canada may not be as aggressive as other central banks regarding interest rates. Canada's wholesale sales number for June is expected to recover from -1.8% to +0.3% which could aid the loonie.
CNY
Foreign ministers from China, Japan and South Korea are meeting to discuss trade and cooperation between the three countries. The gathering is due to escalating trade disputes between Japan and South Korea, as Japan placed trade restrictions on chemical materials used by South Korean semi-conductor companies. They are attempting to resolve their differences through "dialogue".
News Hub