Daily Brief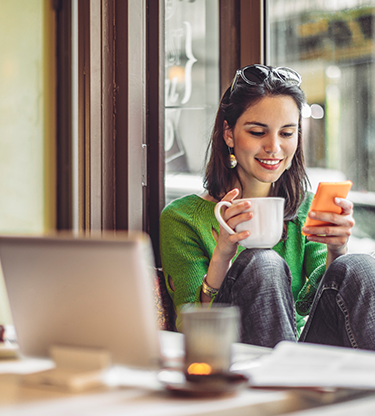 Upward movement continues
USD
The USD is higher this morning as equity markets look to continue their upward move on Monday. The markets are waiting to hear from Fed Chairman Powell on Friday as he speaks at Jackson Hole. The Federal Open Market Committee minutes will be released on Wednesday, ahead of Powell's speech and President Trump is already calling for the Fed to lower rates by 100 bps and re-introduce QE. Boston Fed President Rosengren said yesterday he wants to adopt a wait and see attitude towards interest rates and maybe not lower them in September. He was not one of the two Fed presidents who voted against a rate cut in July. Powell's speech is going to be the focal point as pressure seems to be mounting all around him.
EUR
The EUR/USD continues its descent falling for the fifth straight day, even after the German Bond market made a move higher. This is the first time we have seen a 5 day drop since mid-May. Concerns in Italy remain. Ruling League party leader and Deputy Prime Minister Salvini has called for early elections, hoping the elections will force Prime Minister Conte to resign. The Italian drama, added to concerns over the German Bond markets are likely to kept the bias bearish in the coming days.
GBP
GBP/USD is moving lower as well, as Brexit concerns continue. The latest proposal from Prime Minister Johnson regarding an alternative to the Irish backstop was turned down by the EU and as we move closer to October 31, we move closer to a no-deal Brexit. The Irish backstop is an insurance policy in the UK-EU Brexit negotiations meant to make sure that the Irish border remains open, whatever the outcome of UK-EU relations after Brexit. UK Conservative Party Chair Cleverly, is being quoted on Reuters saying "whether the UK leaves with or without a deal is in the hands of the EU negotiators".
JPY
Safe haven JPY buying was seen overnight as traders remain concerned over the US-China trade war. Risk sentiment remains "fragile" and traders are cautious ahead of the Federal Open Market Committee minutes and Jackson Hole later this week. It would not be a surprise to see more safe haven trades added as the week continues.
CAD
Higher oil prices keeping the Canadian Dollar from falling too much against the USD. US Secretary of State Pompeo will be in Ottawa to discuss trade. These talks regarding the new North American trade pact between the United States, Canada and Mexico could see some positive move on the Canadian Dollar. Oil prices did not move higher despite the political tension in Syria. Continued uncertainty in the US-China trade war has put pressure on commodity-linked currencies.
CNY
People's Bank of China lowered their one-year Loan Prime Rate (LPR) by 6 bps to 4.25%. This is the first day for the new LPR, kicking off rate reform to lower corporate borrowing costs. People's Bank of China Governor Liu stated that interest rate reform was needed due to the trade war, as well as rate cuts from other global central banks.
News Hub