Weekly Brief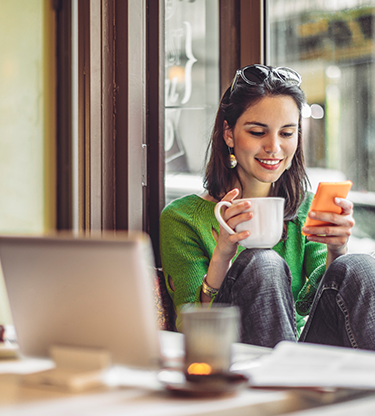 Sterling seesaw still swinging
USD
Things are not going well for the US president. Yesterday's developments saw the Republican-led Senate reject his declaration of an emergency on the Mexican border and insiders told the media that an agreement to end his trade war with China will not come at least until next month. There was also continued widespread criticism of the administration's budget proposals, which would divert money from healthcare towards defense, while still enlarging the budget deficit to over $1 trillion in the next two years.
The US economic data did not help much either. Initial and continuing jobless claims were both more than expected. New home sales fell 6.9% in January, a much bigger decline than the forecast 0.6 drop. For the USD it added up to another losing day, the fifth in succession against the EUR.
EUR
The EUR did little to distinguish itself. It was unable to make appreciable new headway against either the GBP or the USD, adding just 0.1% against the US dollar.
This morning's euro zone data were unremarkable. In Germany wholesale prices were up by a monthly 0.3%. Italian inflation was steady at 1.0%. A 3.1% rise in Italian industrial orders was insufficient to offset the previous month's 3.6% decline. Euroland consumer price inflation was in line with forecast at 1.5%, a tick higher on the month after revisions to January's numbers.
CAD
A gentle upward tilt to oil prices was not enough to take the CAD higher. Nor were the statistics for house prices. Statistics Canada's New Housing Price Index was 0.1% lower, both on the month and the year. The two figures were a tenth of a percentage point below the forecast 0.0%. The Loonie is unchanged against the USD.
Bank of Canada senior deputy governor Carolyn Wilkins made a speech to the Vancouver School of Economics and CFA Society Vancouver entitled The Age of Leverage. In it she argued that rising global debt is slowing economic growth and making Canada, and the rest of the world, more vulnerable to another period of financial instability. She also noted that "no one gains and everyone loses" in trade wars, without naming names. But Ms Wilkins was silent on the need to raise interest rates.
GBP
Sterling came within an inch of extending a four-day run of bottom/top/bottom/top whipsawing. Only a slightly poorer performance by the South African rand prevented it from taking last place. The GBP's losses were not severe though - nothing more than 0.4% - and it was just about unchanged against the USD.
The pound's fortunes were once again shaped by Brexit developments. Investors were generally pleased that parliament voted to extend the country's departure from the EU but not so impressed at the way it happened. No particular data was set for the postponement and the House voted down an amendment which could have paved the way to a second referendum. Nor was anyone impressed that the prime minister will bring back to parliament a withdrawal bill similar to those rejected in January and earlier this week. She hopes the fear of being stuck in the EU will bring into line thoese in her own party who will only truly be satisfied by a scorched-earth Brexit.
JPY
The yen went nowhere on Thursday. It is less than 0.1% higher against the USD. The only Japanese statistic overnight was the tertiary index, a barometer of activity in the services sector. It improved to 0.4% in February from January's downwardly-revised -0.5%.
The Bank of Japan kept monetary policy unchanged, leaving its target for short-term interest rates at -0.1% for a 39th month. The decision had been widely anticipated. Governor Haruhiko Kuroda said at his press conference that he is still seeking to deliver a 2% inflation rate, which has not been achieved for more than ten years. There is an increasingly noisy debate about Kuroda San's wisdom of sticking to what is apparently an unachievable: finance minister Taro Aso said this week: "You have to think about the possibility that things will go wrong if you focus too much on 2 percent". But, for now, that remains the BoJ's mission.
News Hub