Daily Brief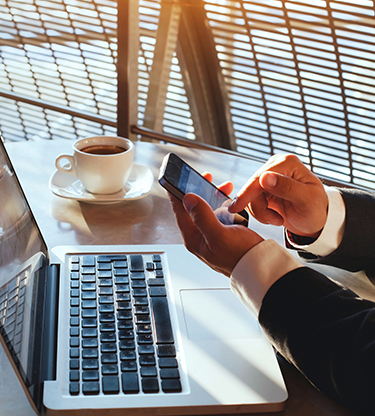 Powell's testimony continues
3 minute read
USD
Fed Chairman Jerome Powell testified yesterday in front of the Congressional Joint Economic Committee and, as expected, had good things to say about the US economy while making sure to sidestep any political comments. During his testimony, he said the economy is in a "good place" and saw no reason why the growth the economy has enjoyed over the last 11 years would not continue. The Chairman also defended the switch to a neutral policy after the last three 0.25% rate cuts. USD and US equity markets reacted positively after the testimony. Powell's testimony continues today.
EUR
EUR/USD has moved a bit higher this morning as the German economy expanded by 0.1% in the third quarter, despite expectations that the economy would contract by 0.1%. Year-on-year growth remains at 0.5%. The manufacturing slump in Germany continues as there has been less demand from China. By posting a positive number, Germany avoided entering a "technical recession".
GBP
Election speculation continues to affect the GBP and disappointing retail sales numbers are not helping. UK retail sales fell 0.1% in October, raising the odds of a Bank of England rate easing occurring sooner rather than later. Latest polls show the Conservative party still holding a decent lead ahead of the December 12 election.
JPY
JPY has benefited from this trade news as USD/JPY moved lower with traders heading back into the currency as a safe-haven protection. USD/JPY has tested support levels and could move lower depending on how the trade talks go. GDP grew 0.1% in Q3, down from 0.2% in Q2. The prolonged impact of the trade war continues to weigh on the Japanese economy. Worsening relations with South Korea were also mentioned as a reason for the trade decline.
CAD
The Canadian dollar is trading higher this morning, as crude oil price moved up after industry data showed US crude inventories fell and an OPEC official said there could be lower than expected US production in 2020. Downward revisions in supply raise the price of oil which improves the price of commodity-based currencies such as the Canadian Dollar.
CNY
US-China trade talks hit a bit of a snag as the two participants have some disagreement on a number of issues. The US wants China to regulate IP protections and to stop the practice of "forced tech transfer". The US also wanted China to commit to purchasing a specific amount of agriculture, however China is hesitant at the moment to commit to a particular amount. What seemed to be a "done deal" a few weeks ago, is not such a sure thing this morning. Not surprisingly, US stocks felt the pressure of this announcement. According to economic advisor Larry Kudlow, there will be no tariff adjustments, which is something China was looking for, until a deal is signed. As negotiations continue, traders will be cautious moving forward.
News Hub