Daily Brief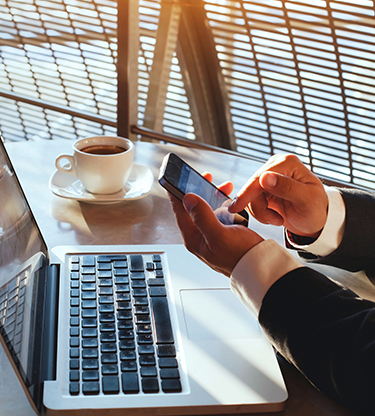 Traders focus on US economic releases
4 minute read
USD
This morning traders will focus on US economic releases. Retail sales for January are expected to rise 0.3%, the same as the December number. General merchandise is expected to rise, while auto sales are expected to decline. The University of Michigan consumer sentiment for February will be released this morning as well and economists are expecting that number to be 99.5, slightly lower than the 99.8 January number. After finishing yesterday 128 points lower, Dow Futures are indicating a positive opening of around 70 points. Traders concerns with the rise in Coronavirus cases was the reason for yesterday's sell off. New York Fed President Williams said in a speech yesterday that the "three rate cuts last year positioned the US to keep the economy growing … the economy is in a good place." The USD should end the week on a positive note.
EUR
EUR/USD remains under pressure as we end the week with Eurozone and German GDP numbers adding to this. EUR/USD is trading near levels not seen since April of 2017. Germany reported 0% growth in the 4th quarter of 2019, which was worse than the 0.1% that was expected. Eurozone GDP came in at 0.9%, lower than the 1.0% forecast. Positive US growth combined with negative Eurozone growth has given traders confidence in selling the single currency.
GBP
GBP/USD is trading higher this morning after Prime Minister Boris Johnson reshuffled his cabinet. There is a new Chancellor of the Exchequer, Rishi Sunak, and he is expected to work more closely with Johnson in terms of fiscal spending. This move is expected to take some pressure off the Bank of England regarding rate cuts. Trader confidence in this political move seems to have offset the negative feelings that remained concerning Brexit. GBP/USD should end the week better bid.
JPY
USD/JPY has bounced off its overnight lows as safe haven trading seems to have slowed for the moment. Bank of Japan Executive Director Maeda reported the Japan's economy suffered a "big contraction" in the fourth quarter of 2019 due to internal sales tax hikes and sluggish global demand. He said he expects the economy to grow in the first quarter of 2020, but markets "need to be vigilant against risks such as the Coronavirus outbreak which could have an impact on spending by inbound tourists." It will be interesting to see how Asian tourism is affected by the virus and these numbers will be reported in the coming months.
CAD
The Canadian Dollar moved a bit higher overnight and oil prices seem to have stabilized as Brent crude futures were priced at $56.35 per barrel. As a commodity currency the Canadian Dollar tends to move based on oil prices. Economists at the National Bank of Canada are also stating that the Canadian housing market has improved with resales 22% higher than a year ago. There has been a meaningful increase in mortgage lending and this is seen as a boost to the Canadian economy.
CNY
The latest update from Chinese officials on the coronavirus shows the Hubei province reported an additional 116 deaths and 4,823 new cases of the virus. The increase was largely due to a change in how the government counted cases using a new method to diagnose patients, said Chinese officials. The total number of confirmed cases around the world is now more than 60,000. Yesterday, a senior U.S. administration official told CNBC that the U.S. does "not have high confidence in the information coming out of China."
News Hub