Daily Brief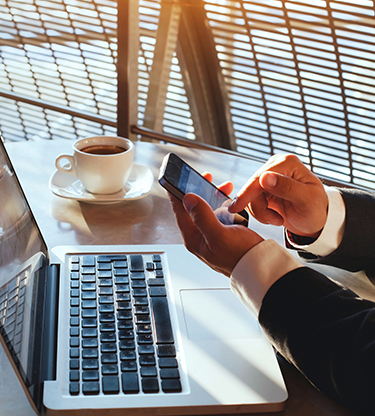 USD remains strong in overnight trading
USD
The USD remains strong in overnight trading as the dollar is benefitting from the better than expected Non-Farm Payroll release. The USD has made strong gains against the EUR, GBP and JPY. U.S. equity markets will try to recoup some of the losses from Friday when the DOW fell over 275 points, despite the NFP release. Dow Futures are around 20 points lower this morning, which would indicate an opening of around 30 points later today. Traders remain concerned about the impact that the virus will have on the global economy. Fed members Bowman and Harker speak today, but traders will be focusing on Fed Chairman Powell's testimony tomorrow and Wednesday before Congress.
EUR
EUR/USD trading near overnight lows and traders are expected to test support levels. Virus concerns and strong NFP have weighed on the single currency. While US economic numbers improve, France and Germany reported substantial declines in industrial output, worse than economists expected. Even though the release of Sentix Investor Confidence was higher than expected at 5.2, it was still lower than the previous report of 7.6.
GBP
GBP/USD trading off overnight lows, but traders seem intent on selling the GBP at the moment amid concerns over a "no-trade deal" Brexit. Negotiations between the UK and EU have not given traders any indication of a positive outcome. GBP is trading at levels not seen since last November and pressure to test lower levels should remain.
JPY
USD/JPY is also trading just below overnight highs. Japanese Prime Minister Shinzo Abe said over the weekend that "the new Coronavirus is having a major impact on tourism, the economy and our society as a whole". He also said the Japanese government will continue to do their best to address the impact. The PM expressed concerns that Japanese residents have access to medical checkups, but did not give further details.
CAD
The Canadian Dollar traded lower overnight as oil prices moved lower. Brent crude fell to $53.63 a barrel, the lowest price since January 2019. Traders are assessing China's oil demand as the Coronavirus continues to spread. With oil off its highs more than 20%, commodity currencies are feeling the pressure.
CNY
Investors continue to monitor the Coronavirus which now has ever 40,000 (40,171) confirmed and the number of deaths has moved past 900 (908). According to reports, 80 cities have been "locked down" and Beijing is now in "closed community management". The World Health Organization is sending a team to Beijing to help investigate the epidemic.
News Hub