Daily Brief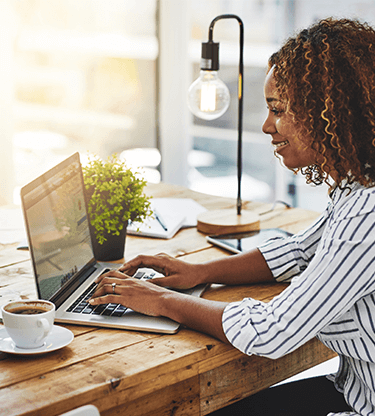 IMF downgrades growth forecasts
4 minute read
USD
It was another day on the bench for the USD. Three low-profile US ecostats came and went without creating many ripples. The NFIB business optimism index was minutely higher on the month at 101.8. The Redbook index put retail sales 4.8% higher on the year. Economic optimism slipped a point and a half to 54.2, according to the IBD/TIPP survey. The US Bureau of Labor statistics reported 7% fewer job vacancies. It was vaguely interesting but hardly market-moving stuff.
In the International Monetary Fund's revised economic outlook it downgraded its forecast for the global economy in 2019. Growth of 3.6% in 2018 is expected to slow to 3.3% in 2019 before picking up again to 3.6% next year. In the United States, the IMF reckons last year's 2.9% will slow to 1.8% this year and 1.7% in 2020.
EUR
The euro did an even better job of staying out of the economic spotlight. Industrial output data this morning from France and Italy were all investors had to go on. In February France produced 0.4% more than in January and in Italy production increased by 0.8%. The numbers were considerably better than the forecast declines of 0.5% and 0.8% but investors seemed not to care. There was no reaction from the EUR, which is unchanged against the USD.
The IMF projections put euro area growth at 1.3% this year and 1.5% in 2020 after a 1.8% expansion in 2018. Europe's senior politicians will gather in Brussels today for another unwanted discussion of Britain's departure from the EU. They will be hoping it is the last such meeting for a long time.
CAD
Russia's president Putin spoiled the Loonie's day. At a conference in St Petersburg he was non-committal about Russia's future participation in the OPEC+ production cuts, originally scheduled to run from January to June. Oil prices fell nearly a dollar on Mr Putin's comments before recovering overnight. WTI crude is 0.4% lower on the day and the CAD is down by 0.2% against the USD.
There were no Canadian economic data other than the IMF forecast. It sees growth of 1.8% in 2018 slowing to 1.5% this year and accelerating to 1.9% in 2020.
GBP
In the calm before the expected domestic political storm sterling lost ground on Tuesday before recovering most of it overnight. It is 0.3% lower on the day against the USD. When the prime minister meets with EU leaders today it is expected that they will grant a long postponement of Brexit day rather than the 12-week one that she requested. It is likely to result in another round of internecine strife in the Conservative party.
This morning's UK manufacturing and industrial production figures compared well with analysts' forecasts. They were up by a monthly 0.9% and 0.6% respectively. Britain's economy expanded by a provisional 0.2% in February, also beating forecast. The IMF forecasts that Britain's GDP will grow by 1.2% and 1.4% this year and next after 1.4% in 2018.
JPY
After expanding by 0.8% in 2018 Japan's gross domestic product will grow by 1.0% and 0.5% in 2019 and 2020, according to the IMF. Investors worried less about that than they did about the global economic growth slowing to 3.3% this year. As the safe-haven currency of choice, the JPY moved higher on the news. It is 0.2% firmer on the day.
Although today's Japanese economic data did not look particularly special the JPY moved briefly higher after they came out, perhaps because investors were pleasantly surprised. Bank lending was up by 2.4% on the year and the domestic corporate goods price index was 1.3% higher. Both were ahead of forecast. Less impressive were the 5.5% annual decline in machinery orders and the 28.5% fall in machine tool orders.
News Hub