Daily Brief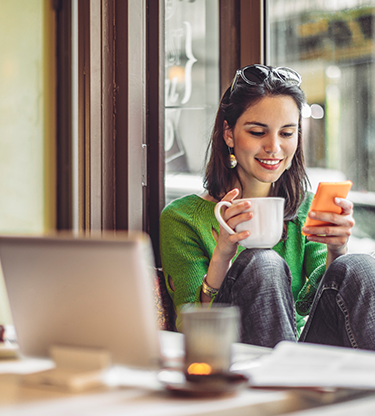 NFP much better than expected
USD
US Non-Farm Payroll rose 225,000 jobs in January much better than the expected 160,000 and the unemployment rate moved up a bit to 3.6%. The reason for the slight rise in the unemployment number is due to the increase in the labor force participation rate which increased 0.2 percentage points to 63,4%. This is the highest level since June of 2013. Average hourly earnings were also higher rising 3.1% over a year ago to $28.44, which beat estimates of 3% growth. The December rate of 2.9% was revised to 3.0% so this made it 18 consecutive months of wage gains above 3.0%. After briefly improving, DOW Futures are now over 100 points lower, indicating an opening of around 120 points lower when the market opens. Coronavirus concerns may be weighing on trader's minds more than the upbeat US job release. The USD has remained better bid against the EUR, GBP, JPY and CAD after the NFP releases. If the equity markets make a strong move lower, it could have an effect on the other financial markets. That could be the key to today's trading.
EUR
EUR/USD continues to make new lows for 2020 as the single currency moved lower after German Industrial Production came in lower than expected. The December number was -3.5%, while expected was -0.2%. The Euro is now in an oversold condition as the Relative Strength Index on technical charts has failed below 30. An RSI below 30 usually means the currency is oversold, while an RSI above 70 would indicate a currency is overbought. Adding to the Euro's woes, France reported a fall of 2.8% in production. Expect the pressure on the EUR to continue today.
GBP
GBP/USD also has reached new lows for this year as USD strength and continuing Brexit concerns are moving Sterling lower. As official negotiations are getting ready to begin, it seems both the UK and the EU are "digging in" and providing the press with strong statements that are weighing on the pound.
JPY
USD/JPY traded higher overnight as risk trades and overall USD strength came at the JPY's expense. Weekly technical resistance levels have been tested overnight and at this point those levels remain intact. Better than expected Non-Farm release could see a fresh buying of USD and could push USD/JPY higher.
CAD
Canada also reports employment numbers this morning, and the economy is expected to add 15,000 jobs in January after adding 27,300 in December. The unemployment rate is expected to remain at 5.6%. Job creation in 2019 averaged an increase of 25,000 jobs a month, so this lower expectation could weigh on the Canadian Dollar.
CNY
The death toll for the Coronavirus continues to grow as it reaches 636 confirmed overnight. According to Peoples Bank of China Vice Governor Pan Gongsheng, the Chinese economy could be affected in the first quarter of 2020 due to the virus. He said there are adjustment efforts being prepared to keep "market liquidity" at reasonable levels. Confirmed Coronavirus cases have risen to 31,161 in China.
News Hub