Daily Brief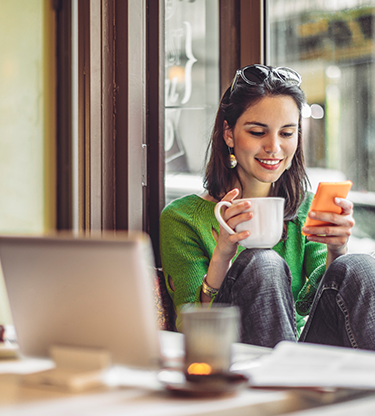 Virus and ISM numbers on trader's minds
USD
The USD starts this morning under pressure against the JPY and EUR but stronger against the GBP and CAD. Chinese markets returned after the Lunar New Year holiday and the equity markets immediately fell 8%, catching up to the rest of the region. Traders remain cautious due to the Coronavirus. After falling more than 600 points on Friday, Dow Futures indicate a positive opening of around 125 points. ISM manufacturing for January is expected to rise from 47.2 to 48.5. We can expect traders to be concerned over the number of virus cases that have reached the US. According to officials, there are 11 cases in the US now, with 3 of them being reported in NYC.
EUR
EUR/USD has given us some of the gains it made on Friday as the markets continue to deal with the viral epidemic sweeping the globe. Aiding the EUR, Markit Manufacturing PMI rose from 47.8 to 47.9, while German PMI rose from 45.2 to 45.3 and French PMI rose from 51.0 to 51.1. Traders will now focus on the USD data release to see if the EUR can maintain its positive trend.
GBP
GBP/USD is trading lower as the markets now focus on the negotiations between the EU and UK regarding Brexit. The UK is officially out of the European Union and now has until the end of the year to negotiate a trade agreement with the EU. Concerns about future talks could begin to weigh on the pound.
JPY
USD/JPY continues to be pressured as JPY remains the main safe-haven bet for traders. Japan also released PMI Manufacturing numbers overnight and the number showed a slight increase from 48.4 to 48.8. According to analysts, the economy is still struggling which has forced firms to cut back production.
CAD
Lower oil prices continue to pressure the Canadian Dollar, which is testing overnight lows. Brent crude was trading 79 cents lower, while West Texas crude was down 50 cents. Even though the Canadian GDP has improved, the pressure on oil prices has put pressure on the commodity currencies.
CNY
The cases of Coronavirus continue to rise, as the number of cases reported in China is now at 17,205, with deaths now reported at 361. In response to the crisis in China, the People's Bank of China lowered interest rates. The seven-day repo was cut from 2.50% to 2.40%. The 14-day rate was cut from 2.65% to 2.55%. China's PMI for manufacturing fell from 51.5 to 51.1 in January.
News Hub