How we help our customers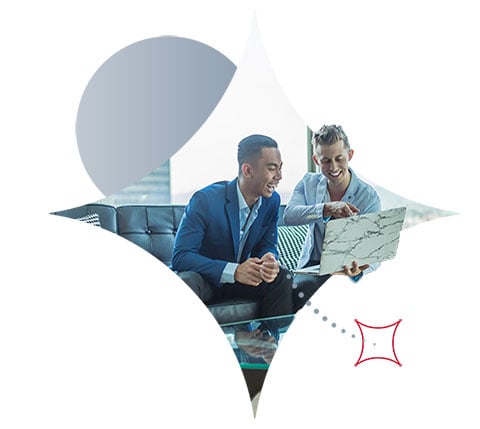 Read how we help some of our customers, day in day out.
Ram Mishra, Chief Operating Officer
Amicorp
"As a bank we need to make numerous payments and at a quick speed. We wanted away to automate and process funds in a fast and efficient manner, which is why we chose Moneycorp to make our global payments. With Moneycorp being based in London, the central location suited us, and through our office in London we came to develop a strong relationship with the company. The service Moneycorp offers us has been fantastic. Both the automated systems and the global payments team have been very good, with every step of the process being clearly communicated to us. Moneycorp has helped us save time by completing the entire payment lifecycle, right from the formal request, to document checking, confirmation messages and the funds reaching the other end. The speed, service and people of Moneycorp have been brilliant and we will continue to work with them."
Nick Stavrakakis
Indigofera
"Brexit hit us really hard, and it's the only time in our history that we've made a loss. Everyone thought Brexit wouldn't happen but it was in the back of my mind, unfortunately it was too late to mitigate it. At the time we were only able to hedge half, as we suddenly had put big deposits down to book currency forward. So we took the initial hit in autumn 2016 and started to reach out to our suppliers and asked them to meet us in the middle with pricing and discounts to help us keep prices from shooting up. Luckily, by winter all our suppliers helped out and a happy medium was found. Going forward we book as much as we can without any deposits required. Moneycorp helped us get through the most volatile period and now as soon as we need to hedge we get info from our dealers, wait for the right time and book at the highest peaks for that short period."
Dermot McDermott
The Resort Group
"As a company, we have over 5000 clients and we make transfers to 2,000 of those each month. We had been using a bank to make those transactions, which had become time-consuming. Moneycorp visited Gibraltar, which is where we are based and offered us an easier and quicker option.
By using Moneycorp, we are able to control out costs relating to FX, as well as reduce the amount of time it was taking us to make international payments each month"
Chris Jacklin
Nvayo
"Moneycorp provides Nvayo with foreign currency solutions, making it possible for us to hold customer deposits in segregated client bank. Nvayo has complex requirements and Moneycorp make it possible for us to quickly and easily transfer money on behalf of our customers to a number of countries in a wide range of currencies. Above all, Nvayo values the collaborative partnership we have developed with Moneycorp. We are actively working together to bring a number of innovative solutions to market, benefiting both organisations"