Send money online from your Moneycorp account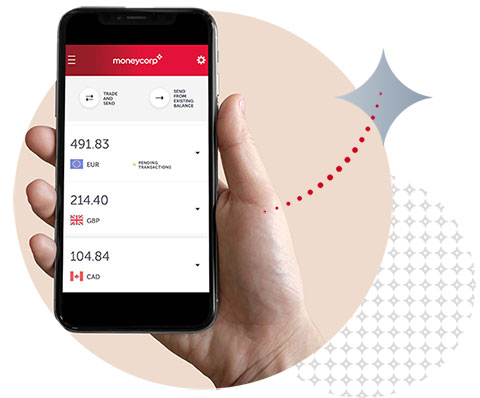 Rely on 24/7 access to your funds
2 minute read
In the digital age, it is important to have the ability to do what you want, when you want. This is why we provide our customers with the capabilities to send money online 24/7. That way, you can transfer money abroad as and when you need to.
You can send money online or process a payment over the phone.
Our secure online platform allows you to do more than process an online money transfer. Your Moneycorp account can help you with all your exchange needs and handles your list of recipients all in one place.
What can you do using our online platform?
Buy and sell any of 33 currencies up to £100,000

Send money online using a UK-issued debit card or funds already on your account

Enjoy competitive currency exchange rates and low transfer fees when sending money online

Store payment and recipient details to make a repeat online money transfer with ease

Pay by bank transfer to add cleared funds to your account in just two hours1

View your full transaction history and transfer currency brought over the phone via your personal dealer
1 GBP bank transfers can take 2 – 24 hours to clear depending on your bank. Payment by BACS can take up to 3 working days to clear.
See what our customers are saying about us...
*This is based on the Moneycorp group turnover of £43.7bn converted to EUR using an average mid-market rate on the day of the reported audited accounts.