Moneycorp online
The future of global payments is here with our new and improved platform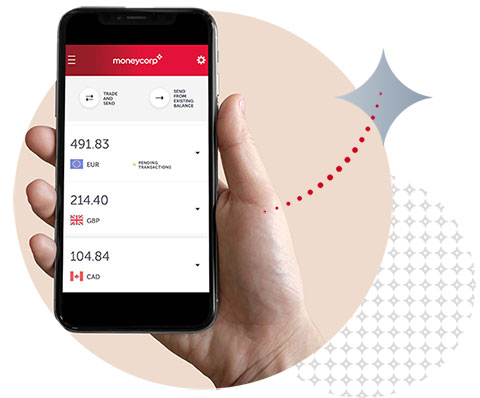 Transfer money online quickly and efficiently with our secure online platform
2 minute read
moneycorp Online's new sleek interface not only makes navigating your global payments easier but our intuitive, modern workflow makes sending and receiving funds quick and error-free.
Receive direct access up to 120 currencies from over 190 countries around the world and enjoy our wide range of FX products tailored to your specific needs.
A platform made with businesses like yours in mind
Let our platform put you in the driver's seat - with all new features such as real-time rate tracking, dynamic reporting in seconds, and improved security with multi-factor authentication.
Enjoy our latest feature, the moneycorp wallet, allowing you to hold a multitude of currencies in just one account.
New and improved platform scales to your business needs
You can set your account up with multiple users and different permission levels. This means your team can undertake all the administrative requirements for you to transfer money online, while a supervisor may be able to authorize some functions or lower the amount of your online money transfer.
In either case, you'll always have complete control to approve, review statements, and manage all of your exposure when sending money online.
Now, easily connect your in-house platforms to our full suite of robust APIs to create an all-encompassing global payment solution where you can validate banking details, send and receive money with a dedicated CK Reference, and convert or hold funds using our multi-currency account.
If you require assistance or guidance for your online money transfer, you'll also find contact details for all our FX experts from your online account.