Currency exchange for the Fashion Industry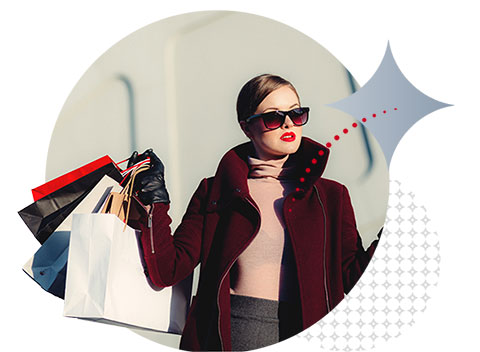 Mitigating FX risk and reducing currency costs on global payments
Working in a fast-paced, global industry with constantly changing trends means that the fashion and textile industries are prepared to thrive under pressure.
Currency costs can eat into the profit margin – buyers are always working a season ahead and fluctuations in currency values can make it difficult to set and accept profitable pricing models.
How is the fashion industry affected by the currency market?
Changes in the foreign exchange market can prove crucial to the profits of an international business, with the importing of textiles, the logistics of exporting and the costs of converting foreign revenue all subject to huge fluctuations in value.
Paying suppliers from different countries across varying timescales is also something that international fashion companies will need to take into consideration. Whether you're making multiple international business payments to suppliers and partners or exchanging revenue from international buyers, you will need to be sure your business is getting the most from its money.
We help the fashion industry mitigate currency risk
At Moneycorp, our team of experienced foreign exchange specialists work with a large number of businesses within the fashion industry, assessing their foreign exchange risks and requirements.
Our specialist team can offer guidance and support on bespoke solutions designed to reduce currency costs, mitigate foreign currency risk and help to protect your bottom line. Great rates available from our panel of liquidity providers, low transfer fees and a range of specialist FX tools will help you make the most of your resources when working in international markets.
Our range of tools includes a forward contract, which allows you to lock in a prevailing exchange rate for up to two years (this may require a deposit). In addition, we also offer a market order, enabling you to set your desired rate for your payment. We will then automatically trade your currency at that rate should the market move to that point. You can also opt to receive alerts on the market or track specific currencies and exchange rates.
Currency support ahead of London Fashion Week
As London Fashion Week approaches, our free expert guide provides a breakdown of the nature of currency risk in relation to industry buying cycles.