How to move to Canada
Make the most of your money for the move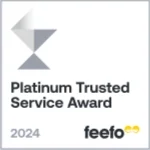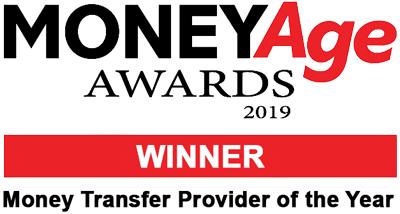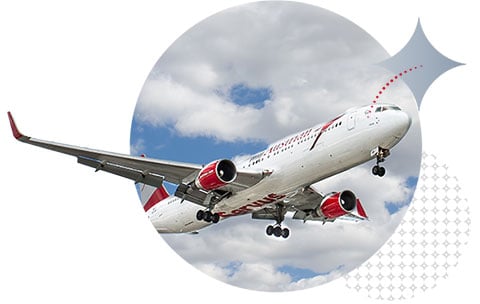 Guide on moving to Canada
9 minute read
Canada is a popular choice for expatriates, thanks to its wide range of employment opportunities, cleanliness and generally high standard of living. With its affordable healthcare and strong job market, it's hardly surprising that 5,000-10,000 UK citizens choose to become permanent residents of Canada each year by applying through one of the country's two skilled worker programs.
If you're considering buying a retirement home in Canada or moving there to start a new job, there's a fair amount that you'll need to do before you pack your bags and make your move. Moneycorp's expert foreign exchange services can help make relocating to Canada a far easier experience.
Do I need a visa to move to Canada?
Foreign citizens can visit Canada for up to six months. Once the six-month period is over, they are required to either return home or apply for a visa.
One way to do this is to create an account with the IRCC (Immigration, Refugees and Citizenship Canada) and submit a visa application. The IRCC, formerly known as Citizen and Immigration Canada (CIC), is the federal government department responsible for processing applications for permanent residence, study and work permits.
How does the express entry program to Canada work?
Canada's Express Entry system was launched by the Canadian Government in 2015 to fast-track the immigration process and reduce processing time. It allows applicants to submit a profile and be considered for permanent residency as a skilled immigrant.
These are the three federal immigration programs that are available through Canada's Express Entry system:
The Canadian Experience Class (CEC) program. This is for skilled workers with at least one year's Canadian work experience.
The Federal Skilled Worker (FSW) program. This allows candidates who have foreign work experience and meet the educational criteria to apply for permanent residency.
The Federal Skilled Trades (FST) program. This is for workers who are qualified in a skilled trade and have at least two years of full-time work experience within the five years before they apply. They need to have either i) a valid job offer or ii) a certificate of qualification.
Once candidates have submitted a profile, their profiles are screened electronically to determine their eligibility for the above programs. Those who meet the criteria for at least one of these programs are placed in the Express Entry pool and assigned a Comprehensive Ranking System (CRS) score out of 1,200; candidates are ranked according to their CRS score, and invitations to apply (ITA) for permanent residence are issued to candidates in descending CRS score order, until the maximum number of invitations has been met.
How can I apply for my Canadian visa?
You can apply for work permits and visitor visas via the Canadian government website, which provides further information about the various residence documents that are available to foreign nationals. You can also link a paper application to an online account, which means that you can receive online updates for an application that you have submitted.
If you wish to apply for permanent residence under Canada's Express Entry system, find out if you're eligible to apply by completing this questionnaire. If you're aged 18-30, you also have the option of applying for the International Experience Canada (IEC) Program. The IEC Program allows UK citizens to live in Canada for up to two years without having to commit to living there long-term.
Opening a bank account in Canada
Setting up a bank account in Canada is fairly straightforward. You can either set up your account online or over the phone before you make your move to Canada; you may be required, however, to go to the bank in person to open an account, so it is best if you contact the institution for more information. Bear in mind that you will need to provide banks with proof of your identity. Two documents from reliable sources (one that indicates your name and address, and another that indicates your name and date of birth) will allow you to meet their ID requirements.
The Royal Bank of Canada (RBC), Toronto-Dominion Bank (TD Bank), the Bank of Nova Scotia (Scotiabank) and the Bank of Montreal (BMO) are amongst the biggest, well-trusted banks in the country.
What currency is used in Canada?
The currency that is used in Canada is the Canadian dollar (CAD), also known as the "Loonie", owing to the picture of the Canadian bird, the loon, depicted on the one dollar coin. Canadian banknotes are available in denominations of 5, 10, 20, 50 and 100, and every dollar is comprised of 100 cents.
If you are moving to Canada from UK, you can track the GBP to CAD rate with our currency chart. You also have the option of setting up a currency exchange rate alert. This allows us to notify you by SMS message or email if the rate reaches your desired level before you make an international payment.
Foreign currency exchange for moving to Canada
If you are moving from the UK to take up permanent residence in Canada, you'll most likely need to transfer money between your Canadian and UK bank accounts on a number of occasions.
Whether you wish to buy a house or convert your pension payments, it will be necessary to transfer your money from the UK to Canada. With some high-street banks charging as much as £30 in transaction fees per transfer, making these international payments regularly could prove costly.
That's why, as a dedicated team of foreign currency exchange specialists, we are committed to saving you time and money on all of the overseas payments that you make. We offer low transfer fees and competitive exchange rates when you exchange GBP to CAD.
Are British citizens eligible to move to Canada?
There are a number of immigration programs that are available to British citizens looking to relocate to Canada. UK nationals can apply for work and study permits, and they are also welcome to apply for Canada's permanent residence programs. This includes Express Entry, Canada's most popular immigration program, which is comprised of three streams (Federal Skilled Worker (FSW), Canadian Experience Class (CEC) and Federal Skilled Trades (FST)). 5,000 of the 65,000 that are chosen for this program every year are British.
Other options include the IEC Program, which allows UK citizens aged 18-30 to live in Canada for up to two years. British citizens can also apply for permanent resident status through the Provincial Nominee Program (PNP).
Can retired British citizens move to Canada?
There are no formal retirement visas that are available in Canada, which can make things a little trickier for British retirees who wish to live out the rest of their days there. For those looking to retire in Canada, it will be necessary to gain sponsorship from family members living in Canada or apply for an Entrepreneur visa.
British nationals who want to retire in Canada are advised to contact the Canadian embassy for help and advice. Given that it can take a long while to qualify for healthcare in Canada, it is a good idea to purchase global health insurance.
What do you need to move to Canada? Like all people seeking to make Canada their home, retirees will need to provide the following documents:
A birth certificate
A medical examination confirmation
A copy of their passport
Proof of funds
What are the key steps in the process of moving from the UK to Canada?
Focus on the following when organising your move to Canada:
Obtain a social insurance number
Open a Canadian bank account
Convert your driving license
Look for a permanent residence
Start to look for permanent employment if you do not already have a job lined up
What are the biggest opportunities for people looking to move to Canada?
Canada's booming tech sector presents a variety of opportunities for web developers looking to work abroad. There are a number of Provincial Nominee Program (PNP) options for candidates with work experience in the relevant fields.
Another sector that has seen substantial growth is the construction sector. Demand has been particularly high in Ontario, which makes it very attractive indeed for international skilled workers seeking work as labourers and construction managers.
Business immigration to Canada
Successful businesspeople from the UK are encouraged to apply for Canada's Business Immigration Program.
In order to qualify for the Start-up Visa Program, applicants must:
This program recruits entrepreneurs to Canada and aims to connect them with Canadian private sector businesses (angel investor groups, venture capital funds, etc.). These organisations are encouraged to look for immigrant entrepreneurs that they'd like to support, and they are required to provide a minimum level of support:
What are the costs of moving to Canada? How much should you budget?
So, how much does it cost to move to Canada from the UK? Applying for permanent residence incurs a substantial cost; start-up visas and Quebec business immigration applications incur a cost of CAN $2,140.
Unless you have found a job in Canada prior to your arrival, you must have 'settlement fund' that total a minimum of CAN $10,000 per person; you are also required to have an additional CAN $2,000 for each dependent that moves to Canada with you.
We recommend that you prepare your budgets so that you have at least CAN $15,000 in savings upon arriving in Canada. This will provide you with a financial cushion in the event that you encounter unforeseen difficulties once you start your new life in the country.
Open an account to start transferring today
Discover our business solutions
Tips on making the most for your money when you emigrate
Our News Hub offers plenty of easy-to-read guidance on how to emigrate abroad.